Consultancy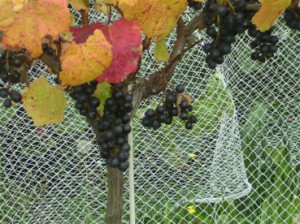 ECOGRAPE service & SUSTAIN-ABILITY
An Eco consultancy, Sustain-Ability and Ecogrape services, specialise in expert advice on ecological methods, ie. certified organic and biodynamic viticulture and horticulture; offers comprehensive biological plant protection, and habitat management programmes designed to reduce toxic inputs and apply to individual site conditions.
We have a wide range of experience in the practice and theory of organic and biodynamic farming since 1975, managing our own biodynamic orchard/farm at Marahau near Motueka, and internationally in Europe and the USA.
Ecogrape service provides plant health promoting programmes consisting of preventative and plant health strengthening spray programmes for fungal protection and biological insect regulation with permitted organic input products.
The habitat management programmes revolve around advice on a botanical environment conducive to attracting and supporting beneficial insects and predators due to the cultivation of site-specific herbal leys, use of green manures and companion plants.
NEW
We also offer homeopathic solutions for plant treatment; Plant Homeopathy Treat your plants and crops homeopathically = the way of the future right now. No residues, no side effects, no use of fossil fuels = minimum carbon footprint, cost effective and optimum result with gentle healing using the principle of like cures like and the plants' self healing energy and subtle life force
Ecogrape service offers:
ESTA Soil Test
An extended soil test with parameters on the physical, chemical and on the biological soil activity conditions which provide the facts and figures for creating an organic fertilizer application programme and devising the most suitable ecological methods for your site.
Homeopathy on the farm
A programme that supports you in treating all your farm animals according to classical homeopathic standards. Our 15 years of practical experience with this method recommends homeopathy as a safe way of healing without side effects, addictions, withholding periods or residues, and as a comparatively inexpensive method.
Product Marketing
In the marketing aspect of your products we use our direct contact lines to domestic and overseas markets in order to differentiate your product within the market and for your best profitability. We inform and educate the consumer who wants to know where the food is produced and how.
Plus a wide range of Products.