Down to earth with biodynamic growing practices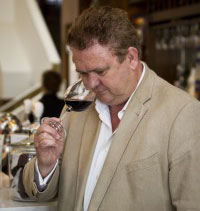 Neil Hodgson
Neil Hodgson is  a member of the Wine Writers of New Zealand and has written a regular wine column for the Nelson Mail since 2000 and now writes their 'Taste of Nelson" column.
Neil also contributes to other publications including Admire Magazine, The Leader and New Zealand WineGrower Magazine.
Article by Neil Hodgson, February 22nd, 2018
"Ask yourself what is correct ethically and aesthetically, and then what is useful economically; something is right if it helps to preserve the integrity, the stability and the beauty of the ecological community." Aldo Leopold.
This is the opening quote on the website home page of Sustain-ability: ECOGRAPE services and I think is a nice introduction to Andreas Welte who provides services and products to grape growers, and others, who embrace organic and biodynamic production principles.
I have known Andreas for several years and we have been known to swap the occasional bottle of interesting wine, so I sat down with him last week to have a chat about exactly what he does, what drives him and how he sees organic and bio-dynamic horticulture aiding the production of grapes.
The best place to start this discussion is the difference between what I will call accepted horticulture practices, organic and bio-dynamic practices; basically with currently accepted practices anything goes, growers can use whatever synthetic sprays and fertilisers they choose to, with organic production many of those accepted and widely used spays and fertilisers are banned and biodynamic production takes looking after the planet and what we put into our bodies to a whole new level.
When people think about biodynamic (biological dynamics) winemaking for the first time they tend to find the principles not only make sense they are actually quite easy to follow; in its absolute simplest form biodynamics focuses on improving soil health and therefore plant health by encouraging and enhancing the development of naturally occurring bio-organisms in the soil structure.
And that is where Andreas gets to use his specialist knowledge, helping growers set aside conventional synthetic sprays and focussing on the natural health of the vineyard.
Before we got too much in to what he does I wanted to know why he has chosen to work in this specialist field and why he thinks organic horticulture is important.
He grew up in Germany where his father was a doctor during the war and set up a private practice after the war, one day a week he was the doctor for Kodak, a successful and sophisticated company that understood the health and well being of their staff.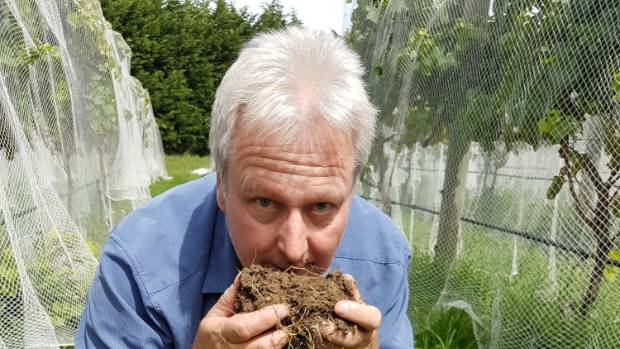 "My father was concerned about the health of people and he knew about the side effects of pharmaceuticals and just wanted to help people, like most fathers he was my hero and had a big influence on what I wanted to do.
"My mother was an opera singer and I wasn't going to do that but also after seeing what my father had to deal with I didn't want to deal with sick people all the time, I decided to help before they got sick and that lead me to learning about food production.
"I got a job during summer holidays working on a farm and just loved it so went to Switzerland to work on an educational biodynamic farm for a year where we learned a lot more than just the manual work, we learned everything about biodynamics including reading the agricultural works of Rudolf Steiner and learning from people like veterinarians who were specialists in animal health, we learned a lot more than just growing things."
After his first year on a specialist biodynamic farm, a farm that is now regarded as a world centre for biodynamics (Blaser near Bern, Switzerland), Andreas did his second year of farm apprenticeship on a specialised seed growing and multiplying farm before he went to three universities in Germany, on one of them they had a working organic vineyard as a showcase incorporated in the university and it is where he earned a degree in Agricultural Sciences, "I had to know about traditional farming practices too so I could learn about what needed to change.
"During my time working on a traditional farm I learned that farmers weren't using herbicides, fungicides and insecticides as the label said, they were making a broad spectrum cocktail to kill all weeds, get on top of disease and kill all the bugs, it was very effective but it was also highly toxic and thinking back to my father's medical experiences I knew these had some serious side effects."
Andreas moved to New Zealand in 1987, worked on a biodynamic dairy and market garden farm near Palmerston North (Biofarm), before he bought some 300 acres of land at Marahau in 1990 where he created a fully certified organic and biodynamic farm, a farm he owned for some 26 years and a farm he could use as an example to others.
"Really biodynamics is about good gardening practice and I found many grape growers cling to herbicides because they believe in what they are taught in university and it is how other grape growers do it, things like other grasses and plants between the rows take up water and attract pests but there are better ways of managing this by mechanical means rather than just using sprays, and some bugs are healthy for a vineyard.
"They also don't want to be ostracised because they are organic or biodynamic, most are past that now and there is good structure in each region with some very good showcase vineyards people can look at so I try to take the fears away from growers about using organic and biodynamic methods; no herbicides, no fungicides and no insecticides.
"Having existing vineyards working very successfully helps dispel preconceptions about organic farming, I tell them they aren't alone, as a grower they have to go through a learning curve, it isn't a recipe because every site is different, every grower uses different root stock, every vineyard has a different climate.
"I have found growers are open to using something new, they share information and look at new practices, all they really want to do is grow good grapes to make excellent wine from.
"When I visit a vineyard for the first time I walk through the vineyard and try and instil confidence, the grower might want to change a couple of things but first we need to talk about how they grow the grapes, I dig a few holes and we talk about the soil structure and then I can work out how to help them.
"I tell them don't be afraid, you will have to change the management methods, but for all approaches there are many possibilities for going organic and then if you want to you can work towards biodynamics in due course."
Andreas says he encourages the use of non-synthetic preparations that have a direct effect on the energies of the soil and plants to develop good natural growing conditions in the soil and to improve plant health.
"Growers rely on what they get from their soil and want to know what they can put on it to improve it and I help with that, we work out what they can grow in the mid row that will help create a healthy, natural environment that will feed and nurture the vines."
Even though people sometimes think organic production is a bit unusual and biodynamics are a totally foreign concept at the end of the day both are forms of growing things that are simply about having naturally healthy growing environment so you don't need to use a lot of synthetic substances.
Wine pick
Kaimira Estate Hui Katoa 2015 RRP$25
This blend of three white wine varieties is highly aromatic and rich, it is a beautifully textural wine in the palate with layers of flavour including ripe stone fruits and some nice floral spice characters in the finish. It is quite common for wine varieties to be blended, especially in places like France and this blend is anther example of why they do it and why New Zealand winemakers don't need to stick to single variety wines. Four stars.